Events
Visit the City for The Golden Key
---
15 October 2022 - 15 October 2022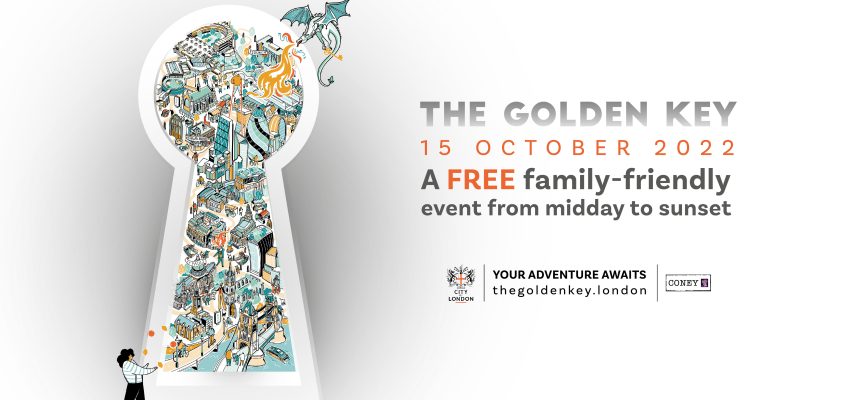 Your invitation to explore the City…
Inspired by the secrets of the Square Mile, The Golden Key event will take you on a thrilling journey through the City's streets with immersive theatre, street festivals, secret rooms and treasure hunts guided by historical and fantastical characters. Running from midday until sunset, there will something for everyone. Enjoy some family fun, uncover hidden gems, linger for an After Party with cocktails or let the Dragon lead the way and make the City yours.
Visit thegoldenkey.london for more information. Your adventure awaits.
The Golden Key. Created by Coney and Friends. A City of London Corporation commission.
Read the press release The Golden Key – City of London