News
Sculpture In The City 2022
---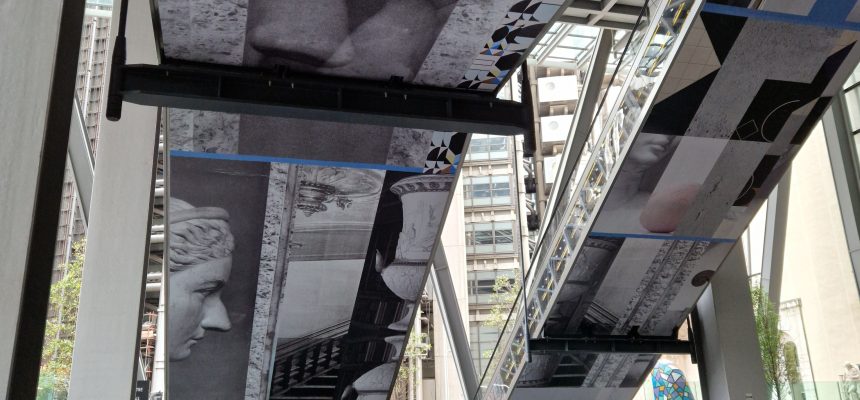 Hosting two pieces of artwork for 2022/23, we are yet again delighted to be a part of Sculpture In The City, the free open-air exhibition for all to enjoy.
'Generations (Part 2)' by Claudia Wieser: the site specific wallwork for TLB weaves various narratives – fictive, biographical, historical – into a backdrop that functions like a stage, encouraging the viewer to consider his or her place in time at the center of a great human drama that unfolds recurrently and relentlessly.
'We' by Emma Smith: the work is inspired by Jean-Luc Nancy's suggestion that we come into being through relationship and his counter proposal of 'we are' to the assertion 'I am'.
Click here to visit the website for more information.