News
Sculpture In The City 2021
---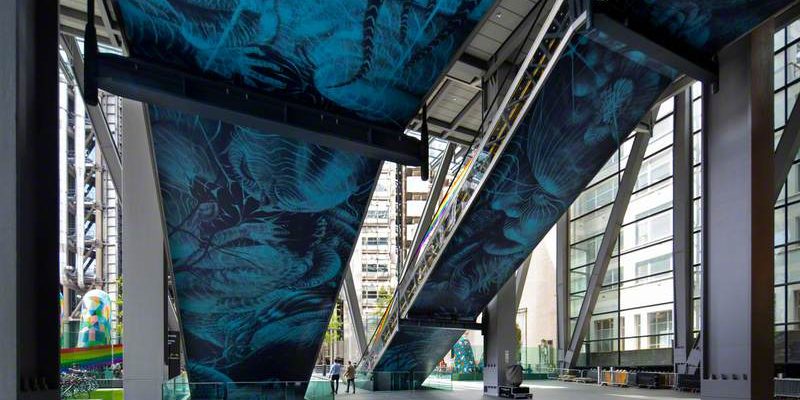 Murmurs of the Deep by Laura Arminda Kingsley
Through her project, Murmurs of the Deep, Laura Arminda Kingsley creates a pictorial world in which our communion with the cosmos and nature is unmediated by cultural valuations or static ideas of identity. To accomplish this, Kingsley looks at the world through the lens of deep time, giving equal importance to; the microscopic and the macroscopic; folklore and science; and the archaic and the new, to offer the viewer a non-hierarchical perspective in which to reconsider their place in the world.
Installed on the escalators of the Leadenhall Building, Murmurs of the Deep invites viewers to immerse themselves in its freer, wilder world.
Year: 2021
Find out more about the artwork at TLB; click here.